Kinnick Stadium Seating Chart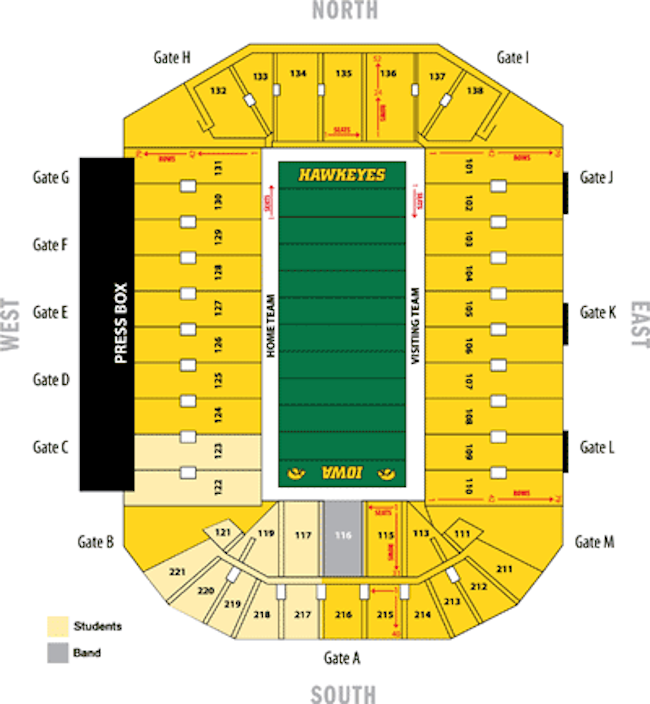 Kinnick Stadium is massive and offers seating for 69,250 spectators. This seating includes bleacher-style seating with chair backs offered to rent from the facility.
Accessible seating is available for purchase and comes with complimentary golf-cart transport service from pick-up locations to the stadium.
If you have specific seating needs, please call the box office at 1-800 IA-HAWKS.
NOTE: Depending on type of event the seating chart above may be subject to change. Always double check the seating chart for the specific event when selecting your tickets.
Reserve your tickets today and secure the best seats now! Check out the Kinnick Stadium schedule to see all the upcoming events.
For all ticket and authenticity policies please read the ticket information page.